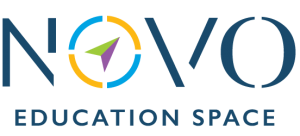 What is Novo Education Space?
Novo Education Space is a registered non-denominational, independent secondary school, operating under the auspices of WEA Illawarra. Between 2011 and 2020 we were known as Alesco Illawarra. We have campuses in Wollongong, Bowral, Nowra and Vincentia, NSW.  WEA Illawarra is a Registered Training Organisation, part of the Adult and Community Education network and is also registered with the Australian Charities and Not-for-profits Commission as a Public Benevolent Institution and endorsed by the Australian Taxation Office as a Deductible Gift Recipient.
Our purpose
In our small, flexible, learner-centred education environments, we provide opportunities which foster the development of capable, confident and self-assured young people who are connected to their community and able to forge a path to a productive future.
We can offer you an alternative school education option if you are eligible for enrolment in Years 9-12, feel that you are ready and willing to take control of your own learning and your future but need a different kind of environment to succeed.
The Novo Education Space Way
Follow the link to read more about our values and charter which guide us in helping young people flourish in our non-traditional school environment. Read More…
Information Brochure / How to Apply
For a copy of our information brochure with details of how to apply click here.
Application Form
For a copy of our application for enrolment form click here.
Enrolment Policy
For a copy of our Enrolment Policy click here.
Complaints and Feedback
For information about how to submit a complaint or other feedback and our complaints handling policy, please click here.
Privacy
Novo Education Space operates under the auspices of WEA Illawarra. Click here for the WEA Illawarra Internet Information Collection notice and more information about our Privacy Policy.